The HP Elitebook 850 G7 Performance and Features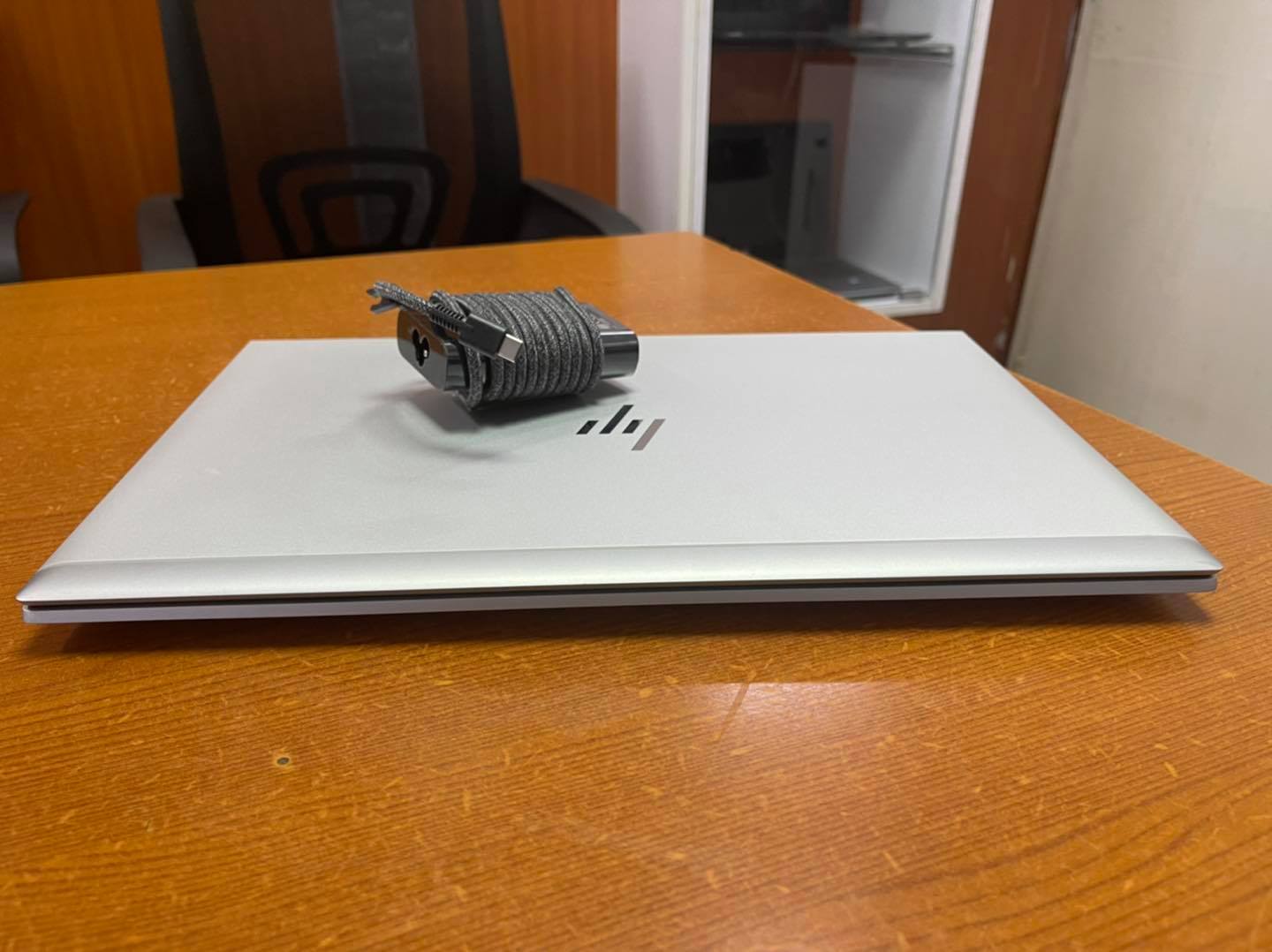 The HP Elitebook 850 G7 Performance and Features
The HP Elitebook 850 G7 is the first laptop in the world to be manufactured entirely from a recyclable aluminum alloy.
Not only is the Elitebook a powerhouse in design and specs, but it is also one of the slimmest laptops in its category.
The Elitebook 850 G7 is manufactured using a fully recyclable aluminum alloy, which means that it can easily be recycled at the end of its life. It has been designed to be space-saving and lightweight at just 1.67kg. Here are the device's key features:
The HP Elitebook 850 G7 Display:
The HP Elitebook 850 G7 packs a 15.6-inch diagonal FHD display. It has a screen resolution of 1920 x 1080 pixels, and the display is anti-glare and has an anti-fingerprint coating.
It has a maximum brightness of 1000 nits and a color gamut of 72% NTSC. This ensures that content from the Elitebook can be viewed with vivid colors and sharp contrast.
The brightness level of this laptop can be controlled using the keyboard shortcut "FN + F5". The FHD display provides crisp, clear images and has a viewing angle of up to 160 degrees.
The screen-to-body ratio of the Elitebook 850 G7 is 86%. It means that despite its 15.6-inch display, its footprint is much smaller than the traditional laptops with similar display sizes and resolutions.
The toolbar of the Elitebook 850 G7 has been designed to provide shortcuts to commonly used functions such as brightness and connectivity settings as well as to applications such as a calculator, file explorer, and plenty more. This toolbar can be placed along the top edge of the screen for easy access.
HP Elitebook 850 G7 Processor:
The Elitebook 850 G7 is powered by a 10th Generation Intel Core i7-1165G7 processor that runs at a clock speed of 1.8GHz.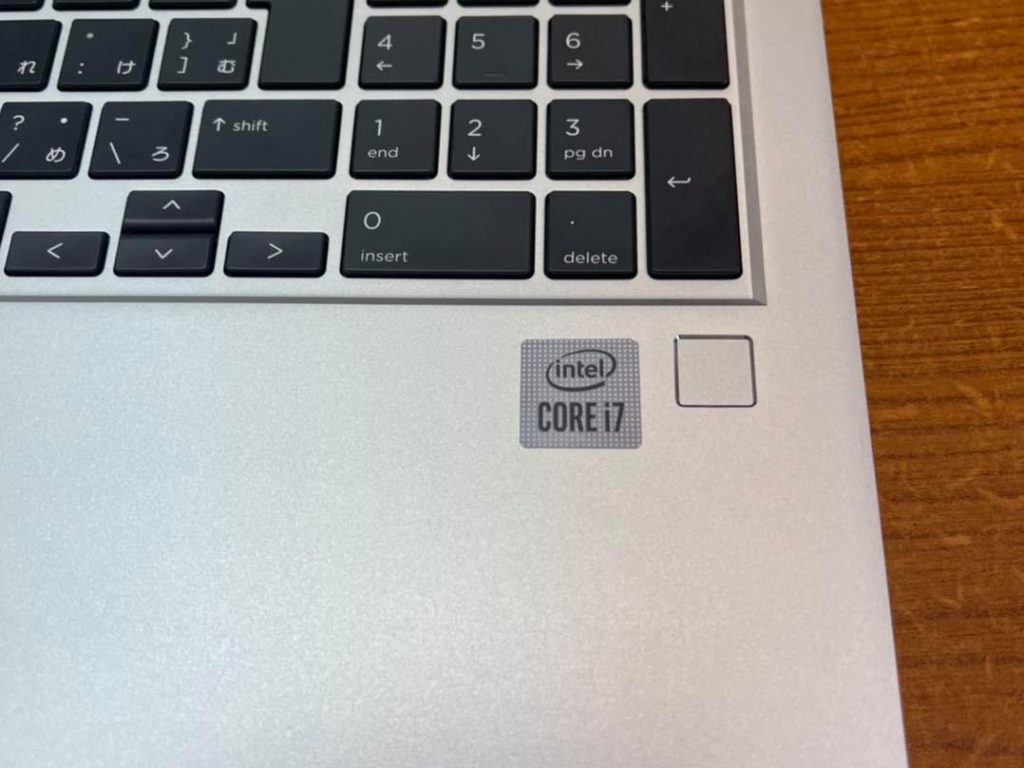 It is supported by a 4MB cache and Turbo Boost Technology that can raise the clock speed to 4.9 GHz when needed.
The Core-i5 processor can handle most tasks without breaking a sweat, including graphic-intense actions such as gaming and watching movies.
The Core-i7 processor is great for multitasking and can handle several applications at once without showing any sign of slowing down.
It has Intel® UHD Graphics 620 integrated into the processor and can be used to play some light games.
The graphics on this laptop are not very good, but it can easily run entry-level games such as Minecraft.
The processor cache can be used to boost the graphic performance when necessary. It has an 8 MB L3 cache.
The chipset is integrated with the processor and can boost the overall performance of the Elitebook 850 G7. It has four processor cores and eight threads.
It uses the 64-bit architecture that runs all the software and processes in 64 bits at a time. It can execute multiple large programs simultaneously without waiting for one large program to finish before starting another.
The processor on this machine is designed to consume very little power. The TDP of the Intel Core i7-10510U processor is just 15 watts.
HP Elitebook 850 G7 Operating System:
The Elitebook 850 G7 has a Windows 10 Pro operating system pre-installed. The OS can be updated easily from the Windows Store, and regular updates are available to improve the functionality of this laptop.
The operating system has several built-in features that enhance the laptop's functionality and make it easier to work with.
The Cortana integration gives the Elitebook 850 G7 an intelligent personal assistant that can respond to voice commands and help users find information on their PC or the internet, set reminders, and schedule events.
Microsoft Paint is preinstalled on this machine for using simple editing tasks such as cropping images and changing color saturation.
The Edge browser has been included in Windows 10 Pro and is designed to provide faster speeds than traditional browsers.
The Windows 10 Pro OS is compatible with several accessories and peripherals such as printers and webcams. It uses the fast USB 3.1 Gen 1 port to connect devices to the laptop, which transfers data quickly.
This laptop has a 64-bit architecture that can execute multiple large programs simultaneously without waiting for one large program to finish before starting another.
HP Elitebook 850 G7 Memory:
The Elitebook 850 G7 is supplied with an 8GB DDR4-2666 MHz RAM that runs at a frequency of 1.2GHz. The DDR4 memory module uses low-power DIMM technology and has a rated voltage of 1.2V.
It is a single-channel memory configuration that only has one memory channel.
It offers quick booting and fast app loading speeds, so users will not have to wait long before they can start running their programs and software applications.
The Elitebook 850 G7 comes supplied with a 256GB solid-state drive (SSD). It has a SATA interface that allows data to be written and read from the drive at very high speeds. The Elitebook 850 G7 has four times the storage capacity of previous models.
Solid state drives (SSD) are more reliable and faster than traditional hard disks because they do not use moving parts.
The Elitebook 850 G7 comes supplied with a 256 GB SSD, which can be accessed directly from the M.2 slot for fast booting and app loading times.
HP Elitebook 850 G7 Drives:
The Elitebook 850 G7 has a 256 GB PCIe® NVMe™ SSD as its main drive. It is one of the fastest modern SSDs to deliver fast data transfer speeds and quick booting and loading times.
The Elitebook 850 G7 features a fusion-bracketed mSATA slot that allows access to the drive's internal storage and connects to an external hard disk or optical disc drive.
The Elitebook 850 G7 does not have an optical disc drive or a DVD writer. It also does not have a CD/DVD drive slot.
HP Elitebook 850 G7 Graphics:
The Elitebook 850 G7 has powerful integrated graphics capable of playing some entry-level games and completing basic editing tasks. The Intel UHD Graphics 620 graphic processor has up to 62 GB/s bandwidth.
The Intel® Graphics Technology provides powerful and efficient GPU processing that delivers smooth images with outstanding color accuracy, clear video and audio playback, and fast frame rates.
It is the perfect solution for daily computing tasks such as web browsing, document creation and editing, and some light gaming.
The Intel® UHD Graphics 620 integrated GPU can handle a few basic applications at once without any lag and allows gamers to play some light games.
HP Elitebook 850 G7 Connectivity And Communications:
Ports:
The Elitebook 850 G7 has several ports and slots on the sides and back of the laptop.
The Elitebook 850 G7 comes with two USB 3.1 Gen 1 ports on both sides of the laptop for fast data transfer speeds.
They can be used to connect devices to an external monitor or printer or to connect an external hard disk.
It also features one USB-C Thunderbolt™ port that quickly transfers data and supports fast charging features.
Another port available on the Elitebook 850 G7 is the HDMI 1.4 port, which can be used to connect the laptop to an external display.
Also, there is a single headphone/microphone combo jack for connecting a headphone or headset. In addition, the Elitebook 850 G7 also has an AC power port for keeping the laptop charged.
Wireless Connectivity:
This laptop does not have an Ethernet port and does not support a wired internet connection. The Elitebook 850 G7 has Intel® Wi-Fi 6 AX201 wireless technology that provides a secure connection for wireless internet access.
The Elitebook 850 G7 has Intel® Dual Band Wireless-AC 7265 AC wireless technology that provides a more secure, stable, and reliable connection to internet networks.
It has two antennas to provide better signal reception, ensuring the laptop can connect to wireless devices without interruption or delay.
It also has Bluetooth® 5 combo technology which supports gigabit file transfer speed that allows wireless connections to other devices via Bluetooth, such as mobile phones, printers, and headsets.
HP Elitebook 850 G7 Connectivity And Communications:
Wireless Note:
The Elitebook 850 G7 is Miracast enabled. Miracast is a feature that allows users to stream videos, photos, and artwork from their laptop to any compatible wireless display device.
It allows you to connect your laptop to a display device with a mirrored screen and input capability. It is MU-MIMO supported, meaning it has multiple connections and streams simultaneously.
The Elitebook 850 G7 also supports NFC technology, meaning devices can connect without cables. To establish a connection, all that is required is that the two devices be nearby.
NFC technology is commonly used in mobile payments and can transfer data between two NFC-enabled devices.
HP Elitebook 850 G7 Dimensions And Weight:
The Elitebook 850 G7 is 35.97 x 23.38 x 1.92 cm (W x D x H). It weighs about 1.67 kilograms, making this laptop very portable to carry around with you.
The Elitebook 850 G7 has a thin/light design and is only 1.92 cm thick, making it easy to take with you on the go. This laptop will fit easily into a backpack, briefcase, or laptop case.
HP Elitebook 850 G7 Battery:
The Elitebook 850 G7 has an HP Long Life 3-cell, 56 Wh Li-ion. The battery is designed to last up to 23 hours based on an average Wi-Fi browsing use case and is certified by Energy Star®. It has HP Smart 65 W External AC power adapter. This laptop is designed to charge up quickly.
The battery weighs only 213 grams, which is the average weight of a laptop battery. It is 8 mm thick, the thinnest laptop battery currently available.
The battery is internal, so it is impossible to remove it, and it is only serviceable under warranty, meaning the device will have to be sent back to HP for repair.
The Elitebook 850 G7 battery is one of the lightest laptop batteries available. Taking along a charger or power bank for longer trips away from a power outlet and the ability to charge your laptop battery is recommended.
HP Elitebook 850 G7 Software:
The Elitebook 850 G7 comes with preloaded software that will allow you to tailor it to your preferences. Among the applications included are:
HP Connection Optimizer:
The HP Connection Optimizer allows you to optimize your internet connection settings to improve the performance of your laptop.
It includes tools that can help you find the best possible internet connection settings and manage them. It also allows you to monitor which applications and services use the most bandwidth on your network and helps to manage online security.
HP Image Assistant:
The HP Image Assistant allows you to adjust or resize the images and documents on your laptop. It also allows you to create new files from existing ones and add background images to them.
HP Hotkey Support:
The HP Hotkey Support allows you to control your laptop by assigning shortcuts to the F1, F2, and F3 keys. These shortcuts can be assigned to any application or function you want and are useful for quick access.
HP Noise Cancellation Software:
The HP Noise Cancellation Software allows you to reduce and filter background noise when making calls on your laptop. It is designed to cancel background noise of up to 30 decibels.
HP Support Assistant:
The HP Support Assistant is a one-stop application for helping you with hardware and software issues. It can also help you find solutions to common problems and suggests what technical support options are available.
Buy Office (Sold separately):
The Elitebook 850 G7 has a Microsoft® Office 365 Personal subscription pre-installed that allows you to install and use the newest Microsoft® Office applications on your laptop. These applications include:
Microsoft® Office Word, Excel®, PowerPoint®, Outlook®, OneNote®, and Publisher.
3DMark Time Spy Entry:
The 3DMark Time Spy entry is a benchmark test that measures the capability of a laptop to run the latest games and graphics-intensive apps. This benchmark test measures the laptop's ability to run a game or rendering software by applying increased CPU, GPU, and memory load. The score of this benchmark test can be compared across different laptops.
HP JumpStarts:
HP Jumpstarts are online solutions that help you get more out of your HP laptop. It provides step-by-step instructions to help you solve problems and make the most of the capabilities of your HP device.
The Elitebook 850 G7 comes with a set of preinstalled apps and software. This list was compiled based on information in the Device Manager section of Windows on an HP Elitebook 830 G6 using Windows 10 Pro 64-bit OS Build 16299.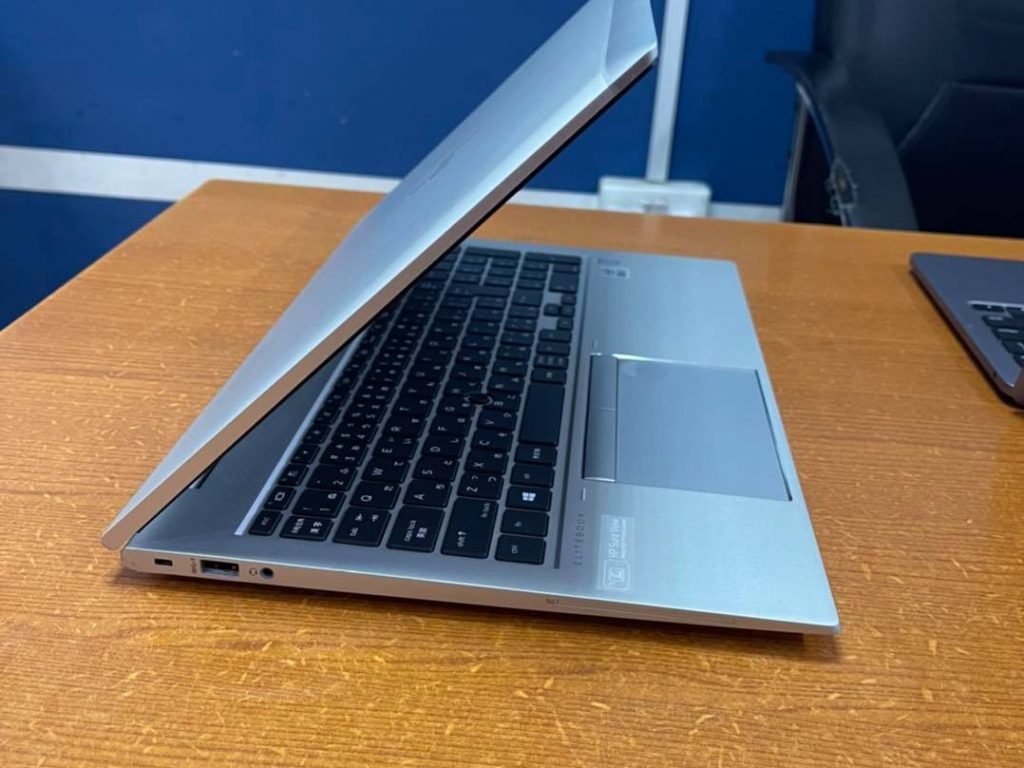 Management Features:
HP Driver Packs:
HP Driver Packs are a free collection of the most recent drivers for your HP device. They are easy to install and do not require reinstalling the Windows Operating System. HP Driver Packs will also update your device's firmware.
HP System Software Manager (SSM):
HP SSM is a tool that allows you to install drivers, BIOS updates, software, etc. It also allows one to create a bootable media or USB drive to recover an HP device if the OS cannot be started. It also allows one to create an image of any HP device and back it up.
HP BIOS Config Utility (BCU):
The HP BIOS Config Utility provides several features that allow configuring the laptop's settings and options. The main features included in the BIOS Settings Utility are:
Enable/Disable TPM:
The HP Elitebook 850 G7 allows you to enable or disable the Trusted Platform Module (TPM). TPM is a micro chipset included on newer devices that works by storing small amounts of information, encryption keys, passwords, and certificates.
HP BIOS Flash Utility (BFE):
The HP BIOS Flash Utility allows you to update the BIOS on the Elitebook 850 G7. It is designed to be used only by authorized personnel and not for end-users. Changes made using this application are stored in CMOS.
Intel® Rapid Start Technology:
The Elitebook 850 G7 supports Intel's Rapid Start Technology that provides a quick performance boost when switching from "e-sleep" mode while the battery is charging.
HP Client Catalog:
The HP Client Catalogue is a catalog of apps built and certified by HP. It is a third-party app that can be downloaded and used on our Elitebook 850 G7.
HP Manageability Integration Kit Gen4:
The HP Manageability Integration Kit is a component that allows one to install, manage, and monitor devices remotely on the Elitebook 850 G7. It can also be used to perform maintenance tasks and update device drivers.
HP Elitebook 850 G7 Security:
The Elitebook 850 G7 includes features that provide security for the device. These features work in conjunction with HP Password Manager and HP Sure Start.
HP Sure Start: HP Sure Start is a security feature that protects the BIOS from being replaced, which can be important in the event of an attack.
The BIOS stores critical boot and system information, including passwords, and this information cannot be modified if encrypted using the TPM chip. If the BIOS is corrupted or modified, it will not start when the computer is turned on.
HP Password Manager: HP Password Manager is a third-party utility that allows you to store, recover and access passwords.
It is a good choice for those who don't want to use the built-in password manager on their PC.
The Elitebook 850 G7 supports TPM 1.2 and TPM 2.0 technologies, which allow it to be more resilient to attacks on the BIOS and certificates storage that include encryption keys, passwords, and other information regarding security such as HTTPS certificates. These keys can be used to encrypt, decrypt and sign information.
HP Sure Run: HP Sure Run is a feature that ensures the BIOS and applications are protected from programs with rootkits installed.
It has been designed to "detect, prevent, and respond" to threats before they can spread across the system.
HP Sure Recover: HP Sure Recover allows you to "roll back" earlier versions of the OS on your Elitebook 850 G7 in case something goes wrong while performing an upgrade. It is useful when your computer is facing problems after an upgrade.